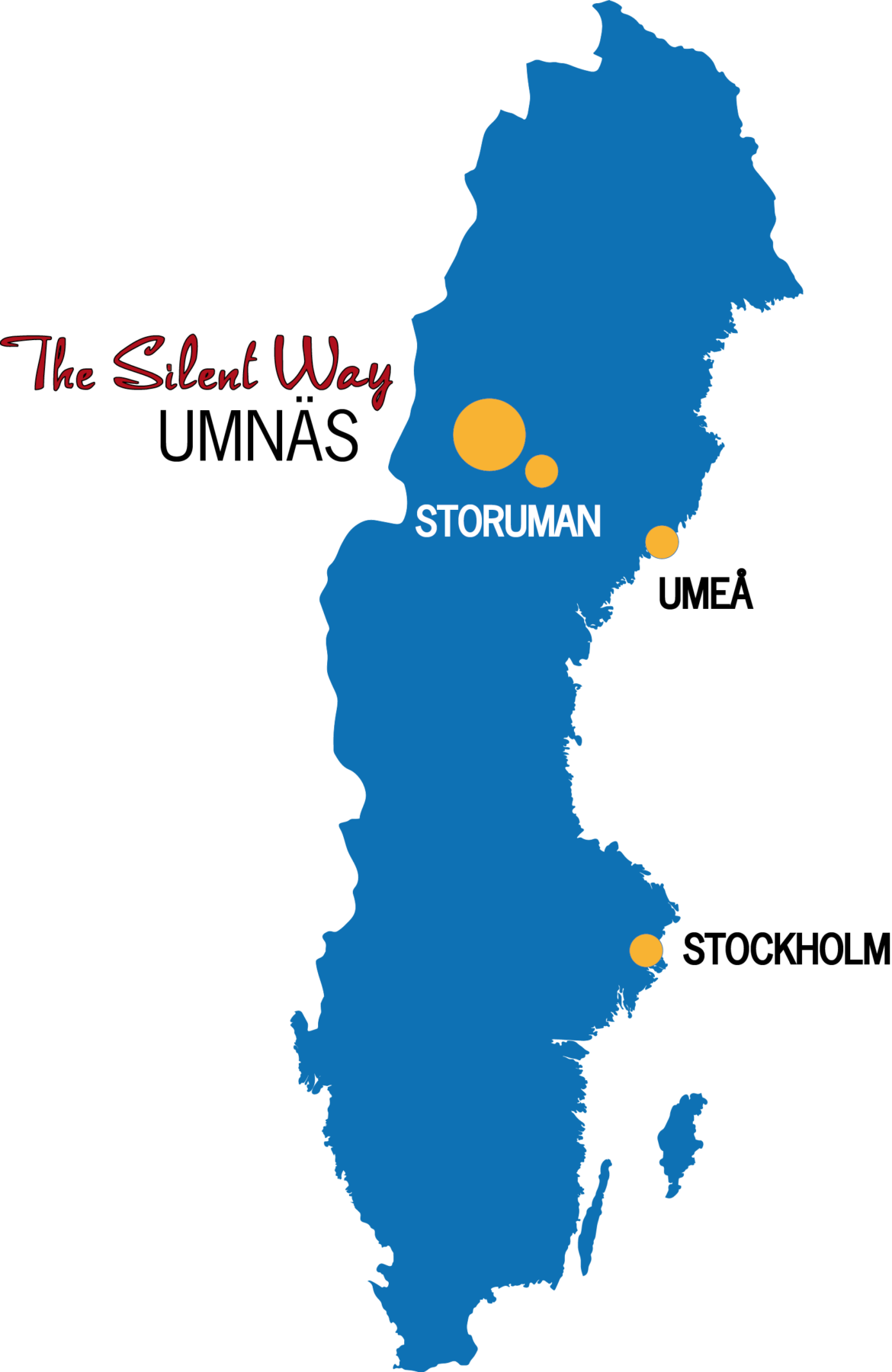 The Silent Way lies in the south of Lapland, in a small village called Umnäs inhabited by only 40 people.
Here you find the village surrounded by beautiful scenery at the foot of the mountain Gardfjället. In Umnäs you can enjoy hiking, fishing, dogsledding, snowmobiling, cross-country skiing or skijoring.
You can travel to Umnäs by air, train, bus or car. The nearest airport is Hemavan, you can also take a flight to Umeå or Lycksele and from there you take a bus up to Slussfors. We are here to assist and make your journey to Umnäs as easy as possible.