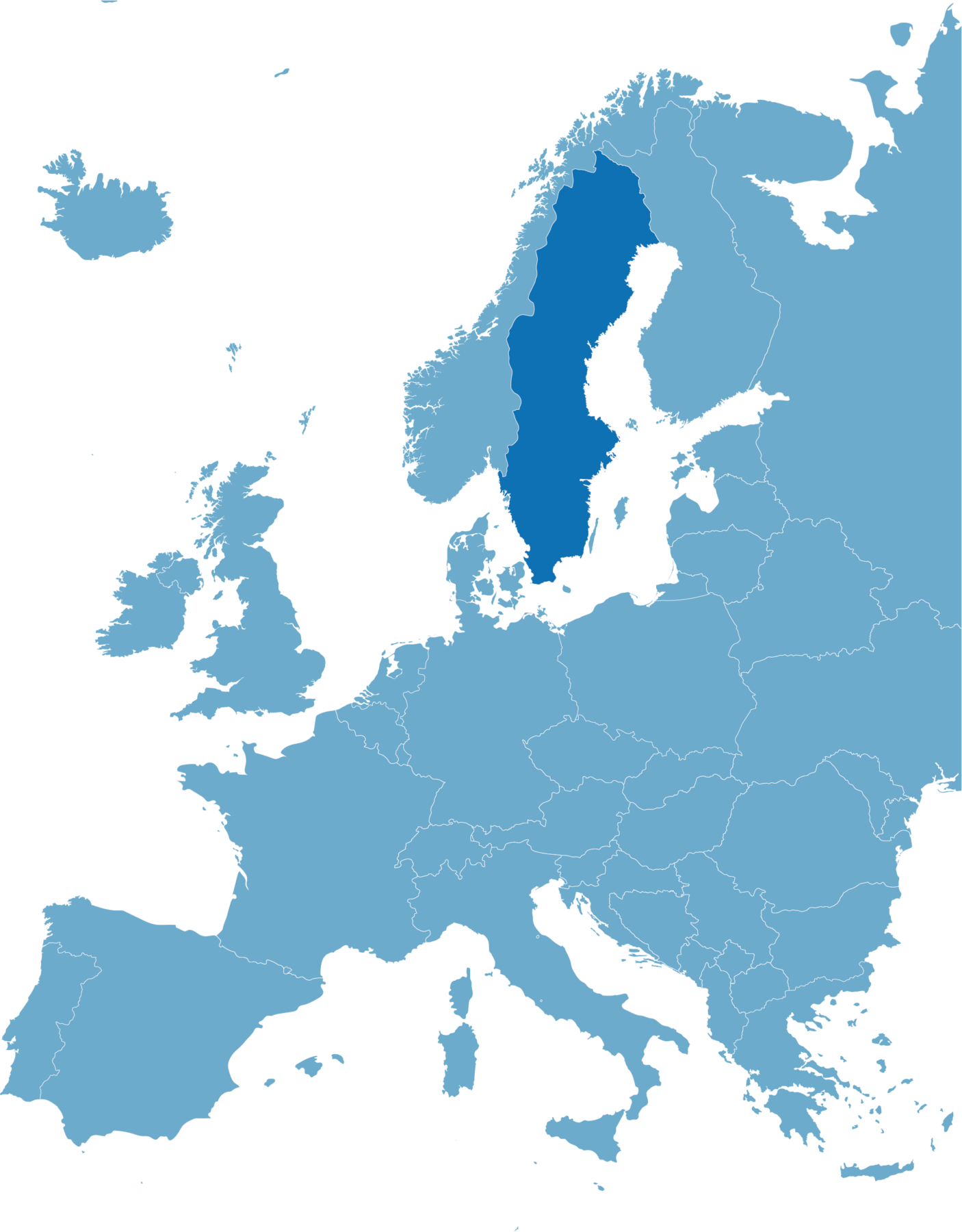 Sweden's topography consists of high mountains in the northwest, bounded on the east by a plateau that slopes down to lowlands and plains in the east and south. Many rivers flow southeast from the mountains to the Gulf of Bothnia, providing abundant waterpower.
One-seventh of Sweden is above the Arctic Circle, where daylight is continuous for about two months in the summer and darkness is continuous for about two months in the winter. Despite the northern latitude, warm ocean winds keep temperatures moderate, except in the north, where mountains block the moderating influence. The principal natural resources are the forests, which cover about two-thirds of the country.
Most of Sweden's cultivated land is in the south. Sweden has large deposits of iron and other minerals and an estimated 15 percent of the world's uranium deposits. Alpine and arctic vegetation prevail in the north and at higher altitudes. In the south, deciduous trees, including oak and beech, are found. Deer and elk are plentiful, and reindeer are common in the north.